German volume training has been around for ages and is one of the best programs to do if you want to add slabs of...
Lose more fat and build more muscle with circuit training, while also improving your conditioning. Research shows that you don't have to do aerobic...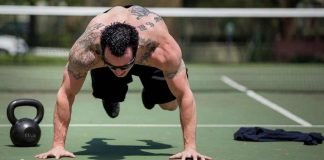 Using burpees for fat loss is a great challenge and one that will deliver a very quick result.In short a burpee is where you...